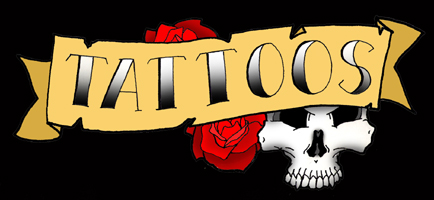 Quicky Tattoos has on staff some of the best tattoo artists in Austin, all dedicated to the craft of tattooing and continually exploring new innovations and the potential of tattoo design. Our artisans are skilled draftsmen and illustrators, capable of creating custom designs and making your ideas a reality both on paper and in the skin.
Quicky Tattoos prides itself on providing superior customer service. Our staff is never too busy to answer your questions or see to your needs. We welcome each of our customers into a friendly and open environment where even family and friends are encouraged to visit with the customers and enjoy our waiting area while our artists complete your tattoo.
Safety is a top priority at Quicky Tattoos. We use only single-use, disposable needles and needle tubes, and hold our entire staff; from the cashiers to the artists, are trained to exceed the Texas State Health Department's guidelines regarding cleanliness and hygiene.
Your tattoo will be given in an expert, friendly, comfortable, and safe environment. Visit either of our locations and feel free to contact us with your questions. Call (512) 491-9711 to schedule an appointment or just get some advise. Walk-ins are always welcome and appreciated.