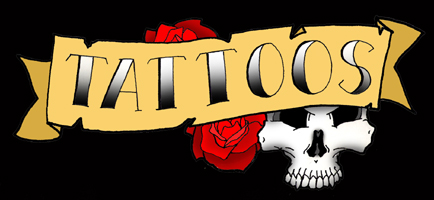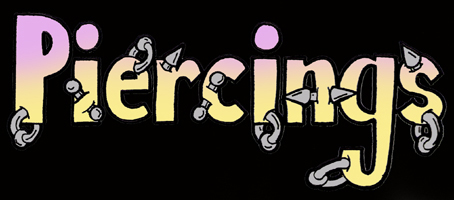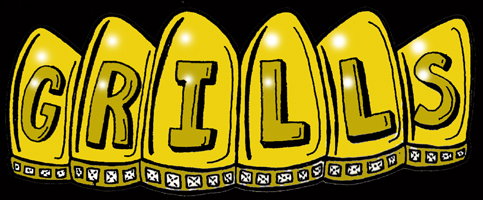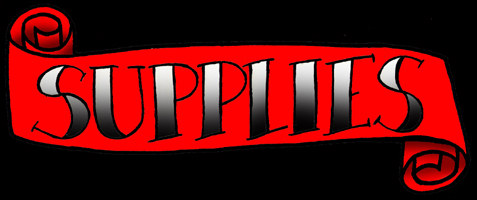 The "Quicky" Story
Windy Beasley started Quicky Piercing in 2002. She was inspired by Tia, her daughter, who wanted to get piercings of her own. As a licensed practitioner nurse, Windy was concerned about the health risks of piercing and wanted as much information as possible in regards to the process and the after-care involved. The more she studied the body-modification culture, the more interested she became. She also became aware of the growing interest in body-modification and began noticing that persons from all walks of life were becoming collectors of tattoos and non-standard piercings. Windy saw a niche in the industry that she felt uniquely qualified to fill; through her numerous contacts she had connections with persons interested in body-piercing and as a nurse she could insure that the piercing procedure was performed in a safe, sterile, and comfortable environment while also raising awareness of the proper care and procedures that would help secure body-modification as a safe and desirable practice.
Windy opened her first studio at the Market Place at 10601 N. Lamar (and has since built two structures within the open market setting; a piercing pagoda and tattoo station separated by "Quicky Blvd.", now one of the primary attractions and keystone shops in the Market Place). It was not long after she opened her doors that her clientele began expressing an interest in tattoos. Recognizing that the safe and comfortable environment she was creating for piercing should also be available to those wishing to collect tattoos, she sought out and hired an experienced tattoo artist. Quicky Piercings and Not So Quick Tattoos was started, but obviously the name of the business was quite a mouthful. Quicky Tattoos and Piercings is how her regular clients remembered the business name, and the name stuck.
Having expanded into a tattoo and piercing studio, her business began to grow even further. She rented out space at 6701 N. Lamar, just across the street from the famous Yellow Rose Gentlemen's Club. At about the same time, "grills" (teeth jewelry) started to become popular amongst her clients. Again, seeing an opportunity to provide an excellent product with excellent service for her customers, Windy began offering custom grills. Her custom grills are made from dental molds of the client's teeth, and she became one of the only venues in Austin to offer this service.
In 2006, the old Car Quest auto parts warehouse became available for sale, and Windy bought the building at 6719 N. Lamar. She moved to the larger building from the old 6701 N. Lamar location. She also began hiring and training more tattoo artists as well as providing supplies for tattooing and piercing to the public. The move to selling supplies was a controversial one in the local body-modification community, but Windy recognized that persons with the desire to purchase this equipment were always going to find a way to get them. She felt that it was in the best interest of the community to offer supplies so that she could also give amateur artists information on safe procedures and hygienic practices in the hopes that many of the health risks involved from home tattoos could be alleviated with a little common-sense information that would otherwise be unavailable when ordering supplies out of a magazine.
Today, Windy operates both stores and has an ever-growing clientele. Not only has she been able to satisfy the need for a safe, comfortable, and educational environment for tattoos and piercings, she has also offered training to many artists who have gone on to success in their own right at a number of other shops in Austin. Quicky Tattoos and Piercings continues to strive to provide its clients with the best possible tattoo and piercing experience, offering both "flash" tattoos and some of the best custom tattoo work from true artisans at reasonable prices. "Getting a Quicky" is more than just a clever ad slogan, it is a guarantee of superior service and satisfaction for your body-modification needs.